Let's Oppose the Drag Queen Paint Day!
It's reared its ugly head again. It appears that the Drag Queen Paint Day wasn't entirely quashed last time. And now your help is needed once again.
Here at Iron County News we've been informed that July 22nd is the day and 3:30pm the time for the Drag Queen Paint Day at the Johnson Art Center in Cedar City. See for yourself: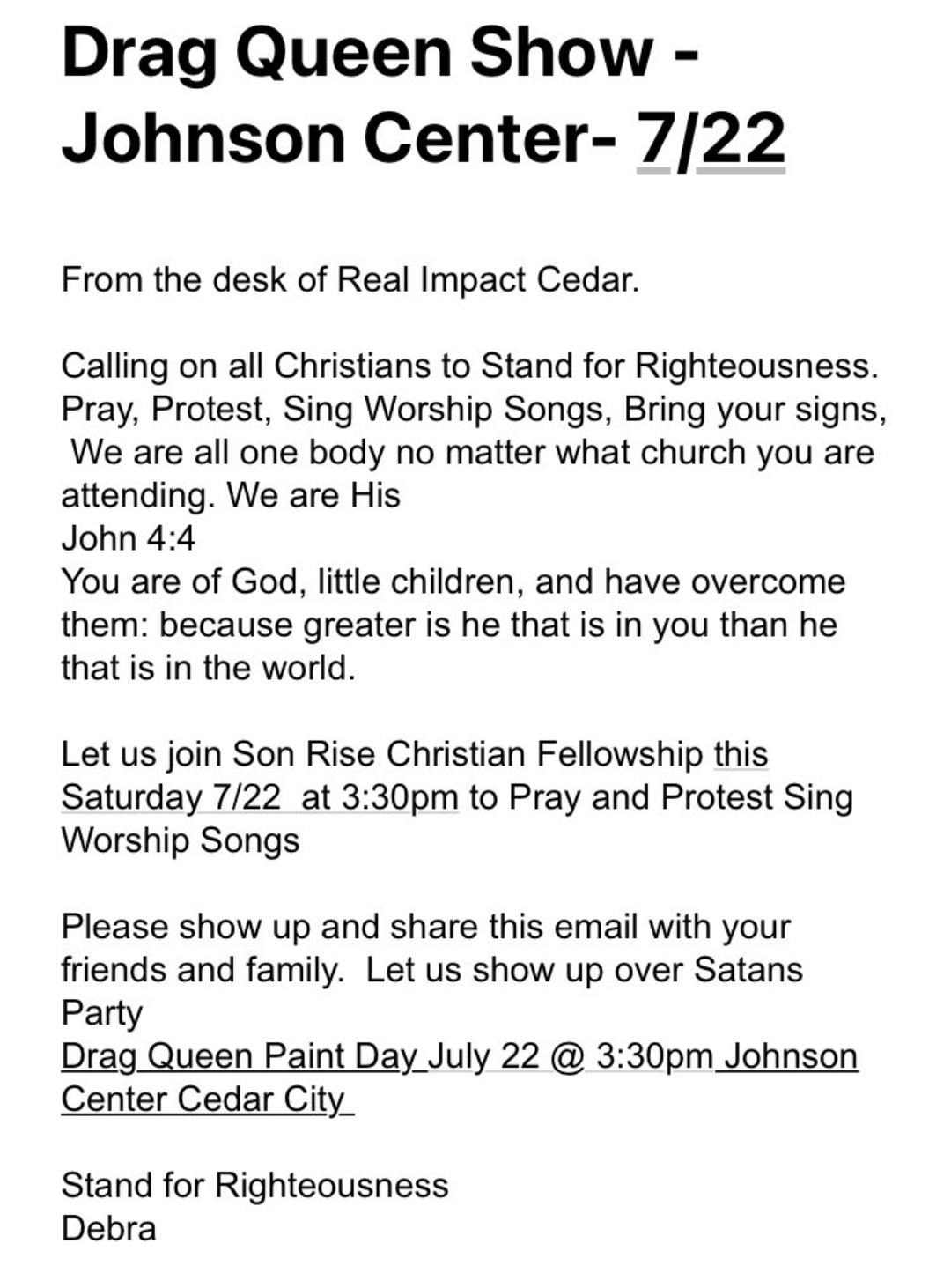 And this here: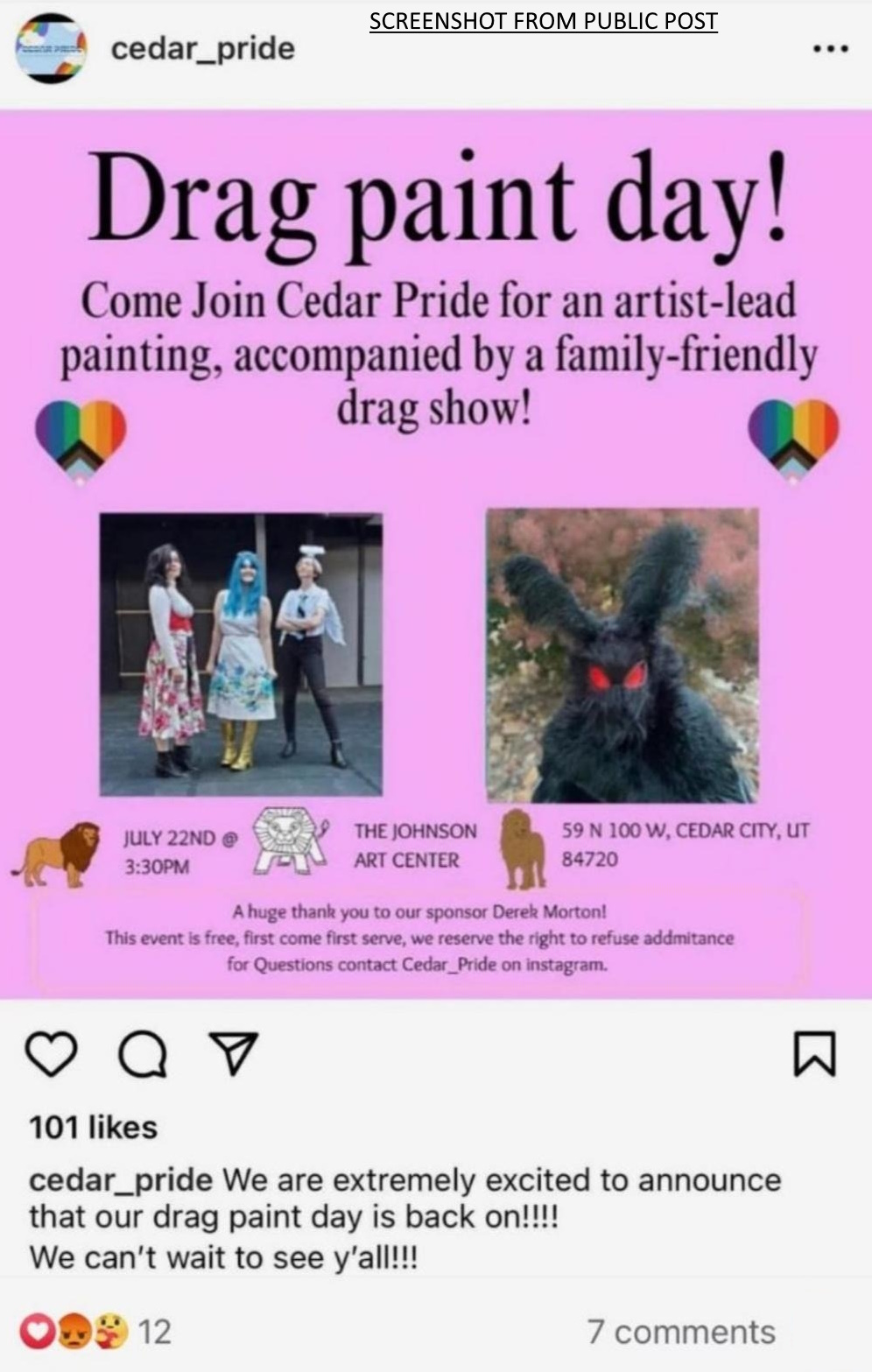 Your help is needed to ensure that this protest is successful and that this type of wicked activity is stopped, quashed, and stamped out for good. Please inform your friends and neighbors. We need to have a good showing. See you there, your friends at Iron County News.
Additional information from concerned citizens: